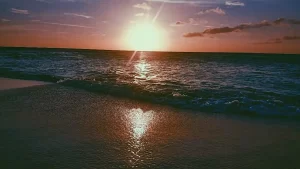 We have all heard the stories; the person who falls from a tall building and walks away unharmed. The child stricken with disease who spontaneously heals. The man who emerges from a cascade of gun fire, unscathed. If you're like me, you believe that miracles as those rare and elaborate events that defy the laws of science and nature as we know it. But I would like to offer you another type of story to consider.
I have worked in healthcare for over 20 years. On this particular day, I was assisting with a lymph node biopsy on a man in his 70's whom, according to his history, most likely had cancer. As an assistant, I always do my best to find a connection with the patient to help distract them from what can prove to be a very painful procedure.
As I became acquainted with this man, I began to ask him about his life and his passions. Come to find out he was a cyclist, just like me. We swapped stories of epic rides, miles shared with friends, and the thrill of the climb. He then went on to share his love of nature, hiking, and his once in a life time adventures. We laughed together, as I shared the details of mine.
As time moved on, the injections were given, the biopsy samples were taken. I watched in amazement as he transcended from an old man in a sick body to a strong and vibrant spirit, soaring through the memories of his amazing life. He took me to the highest points of the Sierras and to the lush and treacherous trails of the Appalachians. I stood at his side no longer an assistant, but now as a fan, eager to hear more.
As we waited patiently for his results, he shared one last story with me. This was a tale of what would turn out to be his very last adventure, as he knew he would soon be too ill to hike. As he recounted the beauty of the sky and the sound of the rushing river at his feet, he paused…in silence. I saw tears in his eyes, the memory had taken his breath away. At that moment, his soul touched mine, and without a word, we embraced.
In that room, a miracle occurred. We shed our exterior. We stepped away from those limiting beliefs that made us different, that kept us separate, and we became one. All that existed was love. Love for the life he lived, for the memories we had shared and for the new friendship that we had formed. My new friend would later tell me that he never felt the needles, nor the pain, and despite his unfortunate diagnosis, he left that day feeling more alive then ever.
How different would our world appear through the lens of a miracle? No need to survive a deadly fall, nor be stricken with a terrible disease. But rather celebrating the miracles that arrive in our lives everyday. Would we be happier? More at ease? How much more would those chance encounters enrich our lives? Miracles were never meant to be rare…nor elaborate, miracles are simply naturally occurring expressions of love. The REAL miracle, is the love that inspires them.